South of Fifth

Altos edificios y condominios de lujo. Vistas impresionantes. Calles tranquilas. Estupendos restaurants. El parque más agradable de la ciudad. South of Fifth (SoFi) empezó con un comienzo aburguesado hace una década. Este enclave se ha convertido en unos de los vecindarios más populares en el Sur de la Florida. Los condominios y propiedades en South of Fifth son diseñados de alto nivel y con las normas de estilo exclusivo y de lujo.
Esta sección de South Beach al norte de la calle 5, está fuera de la zona más densa de South Beach que está llena de turistas. SoFi ofrece un sentido de comunidad más tranquilo y relajado. A la vez, está lo suficientemente cerca a la acción a la cual se le puede llegar a pie y tiene fácil acceso a la I-395/MacArthur Causeway dándole a sus residentes lo mejor de ambos mundos.
Los condominios de gran altura más codiciados que surgieron del reciente boom de vivienda en el condado incluyen Apogee, Murano at Portofino, Murano Grande, ICON South Beach y las torres del Continuum. También hay propiedades de Art Deco que han sido renovadas, hay joyas modernas de mediados de siglo, y la zona tiene algunos de los únicos townhouses en South Beach con garajes privados.
Además de tener acceso a las playas más populares, los residentes también tienen cerca a la marina de Miami Beach y a South Pointe Park. Familias jóvenes acuden a SoFi por el South Pointe Elementary School que es una de las mejores escuelas públicas en el condado. SoFi también es el hogar de famosos restaurantes como Joe's Stone Crab y Prime 112, además de sitios populares como el club de playa de La Piaggia que es conocido por sus veladas con champan los domingos y Smith & Wollensky, un lugar perfecto para ver el atardecer y ver gente.
Development

NO

Membership Required

NO

Gated Community

NO
Easy access to I-395 / MacArthur Causeway
Miami Beach Marina
South Pointe Park
Joe's Stone Crab & Prime 112 - famous dining spots

The Market
Available Inventory
Average List Price
Waterfront Homes

$3,235,000

Non-Waterfront Homes

$1,299,000

Condominiums

$2,308,000

Rentals

$10,000
View Listings
Closed Inventory
Single Family Homes
| | # of Transactions | Average Sold Price | Median Sold Price | Average $ / Sq Ft |
| --- | --- | --- | --- | --- |
| Last 6 Months | 41 | $1,712,739 | $800,000 | $1,158 |
| Prev 6 Months | 1 | $3,600,000 | $3,600,000 | $1,933 |
| % Change | +4,000% | -52% | -52% | -52% |
Condominiums
| | # of Transactions | Average Sold Price | Median Sold Price | Average $ / Sq Ft |
| --- | --- | --- | --- | --- |
| Last 6 Months | 4 | $802,475 | $350,000 | $836 |
| Prev 6 Months | 40 | $2,591,010 | $593,500 | $1,533 |
| % Change | -90% | -69% | -69% | -69% |
Single Family Homes
| | # of Transactions | Average Sold Price | Median Sold Price | Average $ / Sq Ft |
| --- | --- | --- | --- | --- |
| Last 6 Months | 24 | $1,086,500 | $565,000 | $873 |
| Prev 6 Months | 1 | $470,000 | $470,000 | $416 |
| % Change | +2,300% | +131% | +131% | +131% |
Condominiums
| | # of Transactions | Average Sold Price | Median Sold Price | Average $ / Sq Ft |
| --- | --- | --- | --- | --- |
| Last 6 Months | 4 | $2,712,500 | $225,000 | $1,540 |
| Prev 6 Months | 26 | $676,631 | $457,500 | $638 |
| % Change | -85% | +301% | 301% | +301% |

The Area
Featured Listings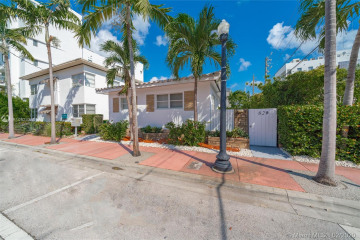 View All Listings

The Area
View all news
School information provided by