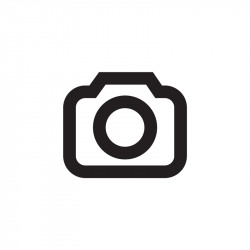 Beach House 8 Miami Beach

Get Directions
3651 Collins Ave, Miami Beach, FL 33140
Beach House 8, located on 36th and Collins in Miami Beach, consists of a series of shifted frames, expressing a series of eight homes in a very pure and abstract way…the dynamic movement of Miami, all the energy of the ocean waves."
In shared outdoor and lobby areas, elements from wood-panelled drawing rooms to decking finished in Mauritian Teak, from natural-fiber banquettes to dark-blue mosaic tiling in the pool, from the garden waterfall to the airy 14-foot ceilings at the entry—combined with a full suite of concierge services appropriate for cosmopolitan living—all create an atmosphere of both understated elegance and contemporary informality. Just right for where the city meets the beach."¨
Each kitchen in Beach House 8 combines clean lines with crisp detailing. Informed by modern European traditions of refined industrial design, they feature professional-grade stainless-steel gas ranges and double-ovens by Miele—along with graceful extras from a dish-warmer to a built-in espresso machine. Generous refrigerators, freezers, and wine-coolers are scaled for entertaining—but disappear behind bleached oak panels that match the rest of the Boffi cabinetry.  The result is sophistication with a touch of luxury appropriate for its setting and its open-plan adjacency to living and dining areas, combined with an informal ease perfect for the beach.  "¨
While each residence at Beach House 8 has its special qualities, the duplex penthouse is very special indeed. With some 6000 square feet of outdoor living space over two levels, this unique home includes elements like a master guest suite and a landscaped private plunge pool—perfect for both gracious entertaining and intimately secluded living. 
Click here to view Beach House 8 condos
Developer

Morabito Properties

Year Built

2015

Architect

Arquitectonica

Total # of Units

8
Sophisticated NY Style Concierge Type Services
Valet Parking
Pool Overlooking Beach
Two Parking Spaces per Residence
Boffi Kitchen Cabinetry
Stainless Steel Gas Ranges
Double Oven by Miele
Espresso Machine
Generous Refrigerators
Wine Coolers
Built-in Closets

The Market

The Listings

The Area
Your name and email address are required. Your personal information is strictly confidential and will not be shared with any outside organizations.
Request More Information