Pinetree Drive Condos For Sale | Miami Beach Real Estate Listings
About Pinetree Drive real estate: With over 150 waterfront residences, Pinetree Drive is home to large, historical waterfront estates originally built in the 1920s and 1930s. Just west of Collins Avenue and stretching north from 23rd to 63rd street, Pinetree Drive's waterfront homes are situated along the Intracoastal Waterway.
Residents enjoy the privacy of their single family homes situated behind stately gates and lush hedges. Boaters living on the east side of Pinetree Drive have waterfront access and dockage for their private yachts. Real estate here consists primarily of historical estates, but a few small, charming condo options can be found in the 20s and 40s of Pinetree Drive.
Development

NO

Membership Required

NO

Gated Community

NO
Intracoastal Waterway
Proximity to Collins Avenue
Boating
Waterfront
Dockage

The Market
Available Inventory
Average List Price
Waterfront Homes

$9,556,000

Non-Waterfront Homes

$2,854,000

Condominiums

--

Rentals

$47,000
View Listings
Closed Inventory
Single Family Homes
| | # of Transactions | Average Sold Price | Median Sold Price | Average $ / Sq Ft |
| --- | --- | --- | --- | --- |
| Last 6 Months | 6 | $3,330,333 | $736,000 | $887 |
| Prev 6 Months | 1 | $1,120,000 | $1,120,000 | $360 |
| % Change | +500% | +197% | 197% | +197% |
Single Family Homes
| | # of Transactions | Average Sold Price | Median Sold Price | Average $ / Sq Ft |
| --- | --- | --- | --- | --- |
| Last 6 Months | 3 | $2,582,667 | $1,998,000 | $499 |
| Prev 6 Months | 3 | $1,820,000 | $760,000 | $488 |
| % Change | — | +42% | +42% | +42% |
Condominiums
| | # of Transactions | Average Sold Price | Median Sold Price | Average $ / Sq Ft |
| --- | --- | --- | --- | --- |
| Prev 6 Months | 1 | $470,000 | $470,000 | $322 |

The Area
Featured Listings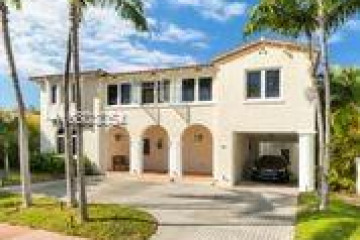 View All Listings

The Area
School information provided by