Mid Beach Condos For Sale – Mid Beach Homes & Real Estate For Sale
The Mid Beach section of Miami Beach runs from 24th to 63rd street. Best defined by its more laid-back atmosphere compared to the action of South Beach, Mid Beach features family-owned shops and restaurants in the 41st street district. Enjoy the outdoors by strolling along the wooden boardwalk that runs from 21st to 46th streets or along some of the quieter beaches in Miami Beach.
About Mid Beach Real Estate and Condos: Real estate options in Mid Beach consist of a mixture of single family homes and oceanfront condos lining Collins Avenue. Residents of the area can walk to the ocean from relatively anywhere in the community.
Development

NO

Membership Required

NO

Gated Community

NO
Boardwalk
41st street district
Oceanfront condos
Beaches
Pedestrian friendly area
Safe streets

The Market
Available Inventory
Average List Price
Waterfront Homes

$1,358,000

Non-Waterfront Homes

$578,000

Condominiums

$993,000

Rentals

$8,000
View Listings
Closed Inventory
Single Family Homes
| | # of Transactions | Average Sold Price | Median Sold Price | Average $ / Sq Ft |
| --- | --- | --- | --- | --- |
| Last 6 Months | 107 | $806,045 | $575,000 | $643 |
| Prev 6 Months | 3 | $401,667 | $325,000 | $304 |
| % Change | +3,467% | +101% | +101% | +101% |
Condominiums
| | # of Transactions | Average Sold Price | Median Sold Price | Average $ / Sq Ft |
| --- | --- | --- | --- | --- |
| Last 6 Months | 5 | $665,100 | $300,000 | $538 |
| Prev 6 Months | 87 | $895,622 | $382,000 | $670 |
| % Change | -94% | -26% | -26% | -26% |
Single Family Homes
| | # of Transactions | Average Sold Price | Median Sold Price | Average $ / Sq Ft |
| --- | --- | --- | --- | --- |
| Last 6 Months | 5 | $456,000 | $520,000 | $377 |
| Prev 6 Months | 1 | $501,500 | $501,500 | $295 |
| % Change | +400% | -9% | +-9% | +-9% |
Condominiums
| | # of Transactions | Average Sold Price | Median Sold Price | Average $ / Sq Ft |
| --- | --- | --- | --- | --- |
| Last 6 Months | 2 | $432,250 | $297,500 | $365 |
| Prev 6 Months | 9 | $354,774 | $305,000 | $376 |
| % Change | -78% | +22% | 22% | 22% |

The Area
Featured Listings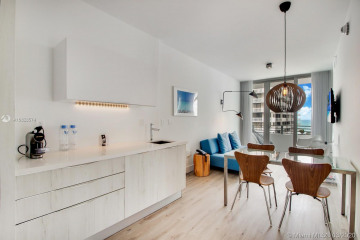 View All Listings

The Area
School information provided by