Hibiscus Island Real Estate For Sale | Hibiscus Island Homes For Sale
Exclusive Miami Beach neighborhood. Luxurious waterfront homes. Minutes from the action.
Hibiscus Island real estate is accessible only via the MacArthur Causeway and through Palm Island, Hibiscus Island is an exclusive gated neighborhood of primarily waterfront homes. A man-made island completed in 1922, it was once called home by Al Capone. Today, residents enjoy stunning views of the downtown and Miami Beach skylines, direct ocean access, and deep water dockage for yachts.
With secluded, upscale island living just a bridge away from the both the excitement of the Beach's dining, nightlife, and entertainment options and Downtown Miami, Hibiscus Island has it all.
Development

NO

Membership Required

NO

Gated Community

NO
Accessible from MacArthur Causeway
Man-made island
Luxurious waterfront mansions
South Beach
Downtown Miami
Deep water dockage
Direct Ocean Access
Bayfront

The Market
Available Inventory
Average List Price
Waterfront Homes

$11,921,000

Non-Waterfront Homes

$3,653,000

Condominiums

--

Rentals

$53,000
View Listings
Closed Inventory
Single Family Homes
| | # of Transactions | Average Sold Price | Median Sold Price | Average $ / Sq Ft |
| --- | --- | --- | --- | --- |
| Last 6 Months | 2 | $7,240,000 | $2,275,000 | $1,900 |
| Prev 6 Months | 1 | $4,220,000 | $4,220,000 | $1,510 |
| % Change | +100% | +72% | 72% | +72% |
Condominiums
| | # of Transactions | Average Sold Price | Median Sold Price | Average $ / Sq Ft |
| --- | --- | --- | --- | --- |
| Last 6 Months | 1 | $363,000 | $363,000 | $585 |
Single Family Homes
| | # of Transactions | Average Sold Price | Median Sold Price | Average $ / Sq Ft |
| --- | --- | --- | --- | --- |
| Last 6 Months | 2 | $3,375,000 | $3,375,000 | $781 |
| Prev 6 Months | 1 | $3,400,000 | $3,400,000 | $741 |
| % Change | +100% | -1% | -1% | +-1% |
Condominiums
| | # of Transactions | Average Sold Price | Median Sold Price | Average $ / Sq Ft |
| --- | --- | --- | --- | --- |
| Last 6 Months | 1 | $300,000 | $300,000 | $484 |

The Area
Featured Listings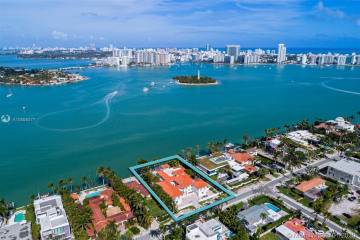 View All Listings

The Area
View all news
School information provided by