Hallandale Beach Real Estate For Sale – Hallandale Beach Homes For Sale
Conveniently located real estate. Premiere parks and race tracks. Oceanfront community.
Homes and Condos between Miami and Fort Lauderdale – residents of Hallandale Beach enjoy tree-lined streets and twelve recreational centers and parks throughout the city. Those looking to unwind visit the Village of Gulfstream, where shopping, dining, gambling, horse racing and dancing are all available in one place. Owners of Hallandale  Beach real estate enjoy close proximity to both Miami International and Fort Lauderdale/Hollywood airports, Port of Miami and Port Everglades gives Hallandale Beach residents convenient access to anywhere they'd like to visit.
Real estate in Hallandale Beach suits diverse budgets, ranging from more modest condo options to world-class oceanfront condominiums and luxurious waterfront homes. Golden Isles, a community within Hallandale Beach, features single family homes situated on large waterfront lots. Some of the more upscale condos are even available fully furnished – great for those buyers looking for a vacation home.
Click here to view homes for sale in Hallandale Beach.
Development

NO

Membership Required

NO

Gated Community

NO

Website Link

Video
Located between Fort Lauderdale and Miami
Close to Miami International & Fort Lauderdale/Hollywood Airport
Beaches
Premiere Race Tracks: Gulfstream Park and Mardi Gras Gaming
City Police and Fire/Rescue Departments
12 Rec Centers / Parks
Cultural Community Center

The Market
Available Inventory
Average List Price
Waterfront Homes

$762,000

Non-Waterfront Homes

$459,000

Condominiums

$761,000

Rentals

$6,000
View Listings
Closed Inventory
Single Family Homes
| | # of Transactions | Average Sold Price | Median Sold Price | Average $ / Sq Ft |
| --- | --- | --- | --- | --- |
| Last 6 Months | 99 | $620,941 | $475,000 | $386 |
| Prev 6 Months | 5 | $1,691,580 | $495,000 | $490 |
| % Change | +1,880% | -63% | -63% | -63% |
Condominiums
| | # of Transactions | Average Sold Price | Median Sold Price | Average $ / Sq Ft |
| --- | --- | --- | --- | --- |
| Last 6 Months | 5 | $541,680 | $215,000 | $339 |
| Prev 6 Months | 52 | $486,140 | $330,000 | $348 |
| % Change | -90% | +11% | 11% | 11% |
Single Family Homes
| | # of Transactions | Average Sold Price | Median Sold Price | Average $ / Sq Ft |
| --- | --- | --- | --- | --- |
| Last 6 Months | 7 | $315,857 | $300,000 | $349 |
| Prev 6 Months | 1 | $368,500 | $290,000 | $300 |
| % Change | +600% | -14% | +-14% | +-14% |
Condominiums
| | # of Transactions | Average Sold Price | Median Sold Price | Average $ / Sq Ft |
| --- | --- | --- | --- | --- |
| Last 6 Months | 5 | $352,400 | $307,000 | $440 |
| Prev 6 Months | 7 | $394,286 | $279,000 | $292 |
| % Change | -29% | -11% | +-11% | +-11% |

The Area
Featured Listings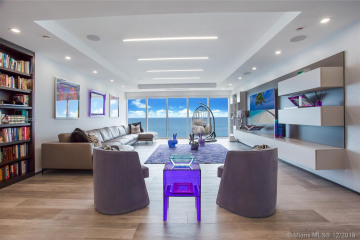 View All Listings

The Area
School information provided by