Golden Beach Real Estate For Sale – Golden Beach Miami Homes For Sale
Stunning oceanfront estates. Close-knit, safe community.
Golden beach real estate: a rarity for South Florida, Golden Beach not only boasts some of the only single-family homes left along the Atlantic Ocean but zoning that doesn't allow commercial and high-rise development.Incorporated in 1929, the town occupies 1.3 miles straddling both sides of A1A from the ocean to the Intracoastal, and Hallandale Beach to Sunny Isles.Immediately sensing a change in mood, drivers slow down once they hit town limits. It's a wise thing, too, since the police department casts a watchful eye, one of the many attractions for residents in addition to ample tennis courts, three parks and a private, historic beach pavilion that's frequently booked for special occasions.From a pool of less than 400, every home is a potential gem. Larger-than-life estates lining the ocean come in many architecture styles, from Med Revival to Hamptons to California modern, most of them customized with impeccable details and luxury amenities.
More waterfront choices snake along the Intracoastal, and even interior lots are expansive and green.Three nearby schools accommodate the growing neighborhood. Bikes fill the streets and neighbors interact regularly, making Golden Beach not only a beautiful place to live but a welcoming one.
Click here to view homes for sale in Golden Beach.
Development

NO

Membership Required

NO

Gated Community

NO

Website Link
Tweedle Park
Beach Pavillion
Tennis Courts

The Market
Available Inventory
Average List Price
Waterfront Homes

$7,219,000

Non-Waterfront Homes

$3,194,000

Condominiums

--

Rentals

$25,000
View Listings
Closed Inventory
Single Family Homes
| | # of Transactions | Average Sold Price | Median Sold Price | Average $ / Sq Ft |
| --- | --- | --- | --- | --- |
| Last 6 Months | 5 | $3,683,200 | $2,518,000 | $783 |
| Prev 6 Months | 3 | $5,269,333 | $2,518,000 | $823 |
| % Change | +67% | -30% | — | -30% |
Condominiums
| | # of Transactions | Average Sold Price | Median Sold Price | Average $ / Sq Ft |
| --- | --- | --- | --- | --- |
| Last 6 Months | 1 | $410,000 | $410,000 | $296 |
| Prev 6 Months | 1 | $7,400,000 | $7,400,000 | $0 |
| % Change | — | -94% | -94% | — |
Single Family Homes
| | # of Transactions | Average Sold Price | Median Sold Price | Average $ / Sq Ft |
| --- | --- | --- | --- | --- |
| Last 6 Months | 3 | $1,583,333 | $1,575,000 | $442 |
| Prev 6 Months | 1 | $1,575,000 | $1,575,000 | $392 |
| % Change | +200% | +1% | — | +1% |

The Area
Featured Listings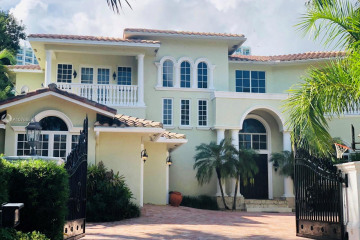 View All Listings

The Area
School information provided by