Victoria Park Real Estate For Sale – Victoria Park Homes For Sale
Though platted in the 1920s, Victoria Park real estate wasn't developed until the following decade when a modern, upscale take on traditional Florida cracker homes was all the rage. Driving around this quaint neighborhood feels more like New England or the Deep South than Florida, though a few Art Deco and Spanish Revival homes are sprinkled in its borders of South Federal Highway, the Intracoastal, and East Sunrise and East Broward boulevards.
Among the city's many prominent architects that designed its homes, Courtney Stewart, Jr., stands out for being the first trained in Florida. His work is snapped up on shady streets thick with tropical growth including stately banyan trees and live oaks""the neighborhood's origins are an oak hammock. Its namesake park and adjoining Annie Beck Park provide more greenery along a quiet canal full of wildlife. More waterfront property lies beyond over charming bridges. Through a secluded pedestrian path, residents can reach East Las Olas Boulevard for the beach, shops and dining.
Comprised of a diverse range of homeowners, its civic association publishes a monthly newsletter and posts crime watches. The central location is close to downtown, Galleria Mall, the Parker Playhouse, grocery stores and the city's best independent coffee bar.
New condominiums from contemporary townhouses to minimal loft looks are the exception to its pool of single-family homes on cozy lots with dense vegetation for privacy. Tucked away in downtown Fort Lauderdale, the elegant and charming Victoria Park is a lively community maintaining its Floridian charm. Centrally located near the Isles of Las Olas, Intracoastal Waterway, Middle River and Federal Highway, Victoria Park is close to it all.
Development

NO

Membership Required

NO

Gated Community

NO
Monthly newsletter
Crime watches
Proximity to Las Olas, Intracoastal, Federal Highway
Lush landscaping
Proximity to downtown, the Galleria Mall

The Market
Available Inventory
Average List Price
Waterfront Homes

$2,649,000

Non-Waterfront Homes

$801,000

Condominiums

$701,000

Rentals

$5,000
View Listings
Closed Inventory
Single Family Homes
| | # of Transactions | Average Sold Price | Median Sold Price | Average $ / Sq Ft |
| --- | --- | --- | --- | --- |
| Last 6 Months | 2 | $1,197,500 | $1,085,000 | $361 |
| Prev 6 Months | 2 | $1,242,500 | $1,041,250 | $595 |
| % Change | — | -4% | +-4% | -4% |
Condominiums
| | # of Transactions | Average Sold Price | Median Sold Price | Average $ / Sq Ft |
| --- | --- | --- | --- | --- |
| Prev 6 Months | 2 | $1,062,500 | $1,062,500 | $418 |
Single Family Homes
| | # of Transactions | Average Sold Price | Median Sold Price | Average $ / Sq Ft |
| --- | --- | --- | --- | --- |
| Last 6 Months | 52 | $741,025 | $567,500 | $371 |
| Prev 6 Months | 21 | $738,060 | $502,563 | $346 |
| % Change | +148% | — | +0% | +0% |
Condominiums
| | # of Transactions | Average Sold Price | Median Sold Price | Average $ / Sq Ft |
| --- | --- | --- | --- | --- |
| Last 6 Months | 20 | $565,245 | $505,000 | $250 |
| Prev 6 Months | 15 | $646,117 | $465,000 | $262 |
| % Change | +33% | -13% | +-13% | -13% |

The Area
Featured Listings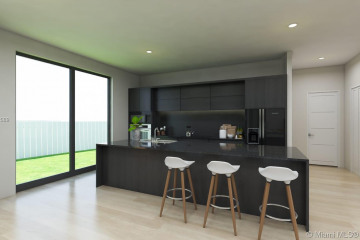 View All Listings

The Area
View all news
School information provided by