Bay Harbor Islands Real Estate For Sale – Bay Harbor Islands Community
Features: Broad Causeway. Kane Concourse. Island Living. Upscale homes and real estate
Developed by the Broad Family for post World War II veterans, the Bay Harbor Islands provide Island living in the middle of everything. Bay Harbor Island is situated between the mainland and Bal Harbour and accessed by Broad Causeway. Kane Concourse runs through the middle of the island and provides local retail shops and services creating a nice small town island atmosphere. The island township has it's own government and recreational facilities. Parks, tennis courts, tot lots and dog parks are just some of the island amenities. All in all Bay Harbor Island is fairly self contained for day to day life.
Mid-century modern is the predominant architectural style. Housing options include vacation rentals and estate homes and everything in between. According to the 2000 census, there were just over 3,000 housing units on the island with a population of just over 5,000 residents.
Click here to view homes for sale in Bay Harbor Islands.
Development

NO

Membership Required

NO

Gated Community

NO

Website Link

Video
Upscale retail
Town Government
Proximity to Bal Harbour
Playground/ Tot Lot
Dog Park
Tennis Courts

The Market
Available Inventory
Average List Price
Waterfront Homes

$1,667,000

Non-Waterfront Homes

$973,000

Condominiums

$1,156,000

Rentals

$5,000
View Listings
Closed Inventory
Single Family Homes
| | # of Transactions | Average Sold Price | Median Sold Price | Average $ / Sq Ft |
| --- | --- | --- | --- | --- |
| Last 6 Months | 11 | $681,455 | $470,000 | $391 |
| Prev 6 Months | 1 | $4,400,000 | $2,000,000 | $1,195 |
| % Change | +1,000% | -85% | -85% | -85% |
Condominiums
| | # of Transactions | Average Sold Price | Median Sold Price | Average $ / Sq Ft |
| --- | --- | --- | --- | --- |
| Last 6 Months | 6 | $471,500 | $377,500 | $364 |
| Prev 6 Months | 9 | $434,333 | $315,000 | $306 |
| % Change | -33% | +9% | +9% | +9% |
Single Family Homes
| | # of Transactions | Average Sold Price | Median Sold Price | Average $ / Sq Ft |
| --- | --- | --- | --- | --- |
| Last 6 Months | 6 | $653,917 | $534,000 | $313 |
| Prev 6 Months | 2 | $1,449,090 | $1,301,500 | $525 |
| % Change | +200% | -55% | -55% | -55% |
Condominiums
| | # of Transactions | Average Sold Price | Median Sold Price | Average $ / Sq Ft |
| --- | --- | --- | --- | --- |
| Last 6 Months | 2 | $467,500 | $449,500 | $280 |
| Prev 6 Months | 5 | $812,400 | $584,000 | $373 |
| % Change | -60% | -42% | -42% | -42% |

The Area
Featured Listings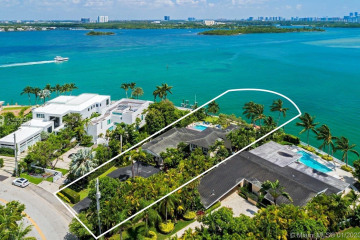 View All Listings

The Area
School information provided by